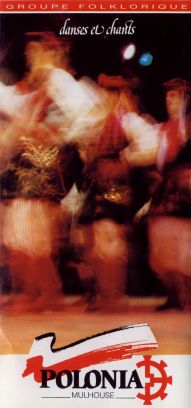 The folk group POLONIA from Mulhouse came into being in 1948 in the midth of a community of Polish emigrants eager to preserve their culture. What more pleasant way of keeping this memory alive than through folklore ?

POLONIA is made of a group of adults and a group of children and has his own band.

They have a varied repertory to offer you, a real glimpse at Poland through their national dances: Krakowiak, Polonez, Oberek, Kujawiak, Mazur and series of regional dances.

Come and enjoy the charm of this warm and welcoming country through its joyful songs, dances, music and costumes.